I know I talk a lot about the game. But I was born to play the game so I will still talk. I know I have been on your screens more times than many could have imagined but that's what I enjoy doing now that I don't play actively.
In my daily activities in the game, I encounter a lot of questions regarding my career. Some good some bad but I'd like to say I have no regrets at all with how my career paned. My dream was always to play from the Kenyan Premier League and I achieved that and with some of the biggest clubs in the country.
Many might not like how I articulate my stuff but that's just me. A few people gave me the required support when I was chasing my dream and I think that spurred me. Support, not just in football, is a key aspect of life challenges but when you can break barriers with a few people in your circle offering support, the victory is always sweater.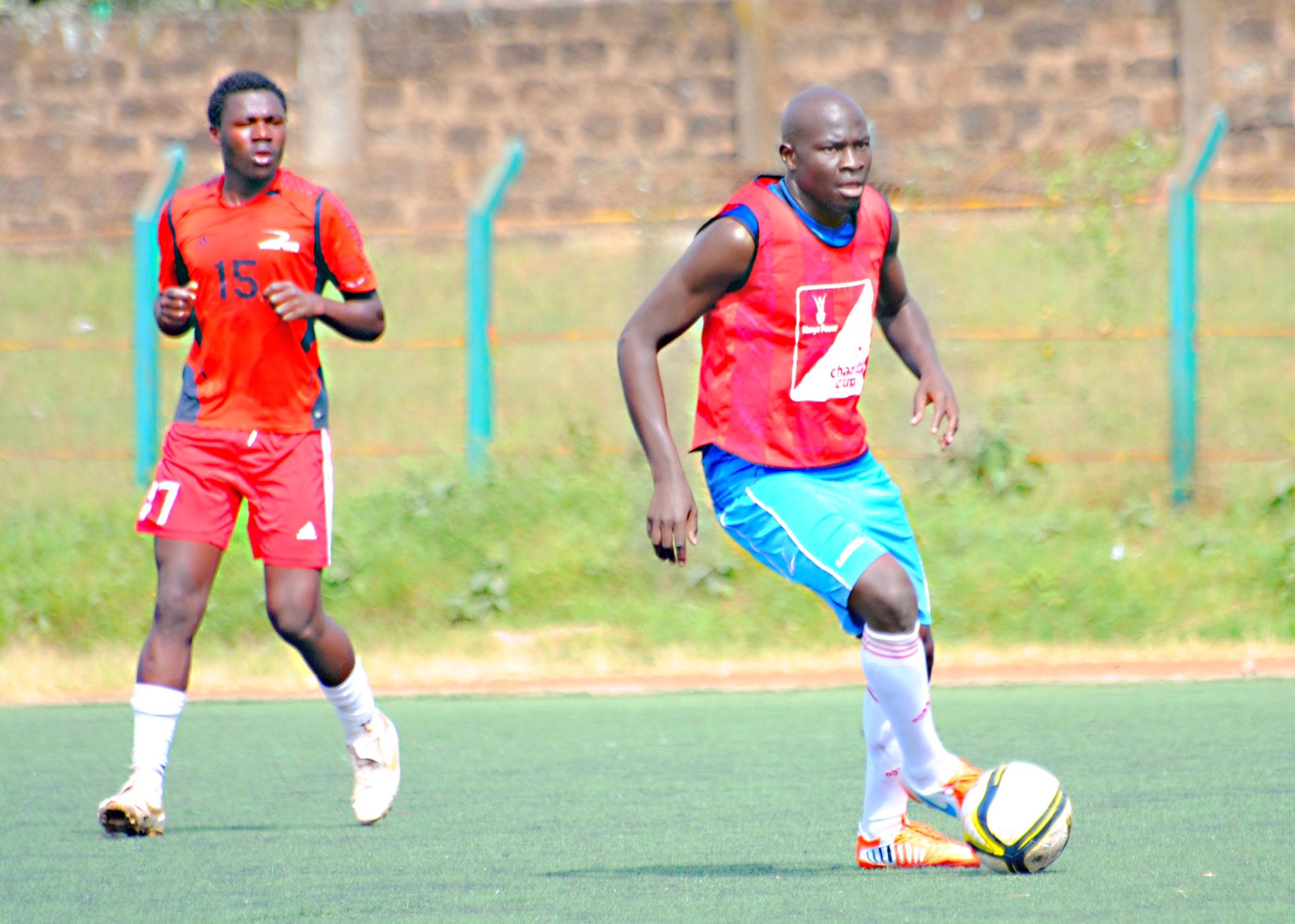 Okoth in training during his time with Gor Mahia. (Pic: Courtesy)
In my career I managed to play for some of the biggest clubs in the Kenyan Premier League. Gor Mahia and Mathare United should be in this category. I managed to play with teams that are not considered big too here; the likes of Congo United. Both had their fair share of challenges. Challenges that I would like to share with the upcoming footballers in the country.
I think I had a hard time when I signed with Congo. Apart the financial issues in the team, I wasn't playing regularly as I could have expected. I could make the match day squad, travel with the team wherever they were but at the end of the day there was nothing to bank home. The fans were great. They really supported us more so in the home games but I wasn't a happy being because it was like my dream was crumbling in front of my eyes. No money. No playing time. Nothing to spark my energy. If I didn't give up at Congo United then no one should.
At Gor Mahia it was different. The club was always on the headlines. There were no financial issues then and we had a coach in Bobby Williamson so the professionalism was a notch higher. But just as Congo, I didn't play that much. The support from the fans was there and while I did receive my pay, my urge in pulling on the jersey week in week out wasn't being realized.
Two teams with support of fans. Two teams with contrasting financial muscle. Whom do you choose? This is a question that has messed so many good careers. If I was to turn back the clock I wouldn't have had any different. I believe is starting at a lower level if an opportunity represent itself. I know there are talented footballers who will walk straight to these big clubs in the country but not many can do this. That gap needs to be sorted. And that's why I always urge young and upcoming talents to start with whatever they have.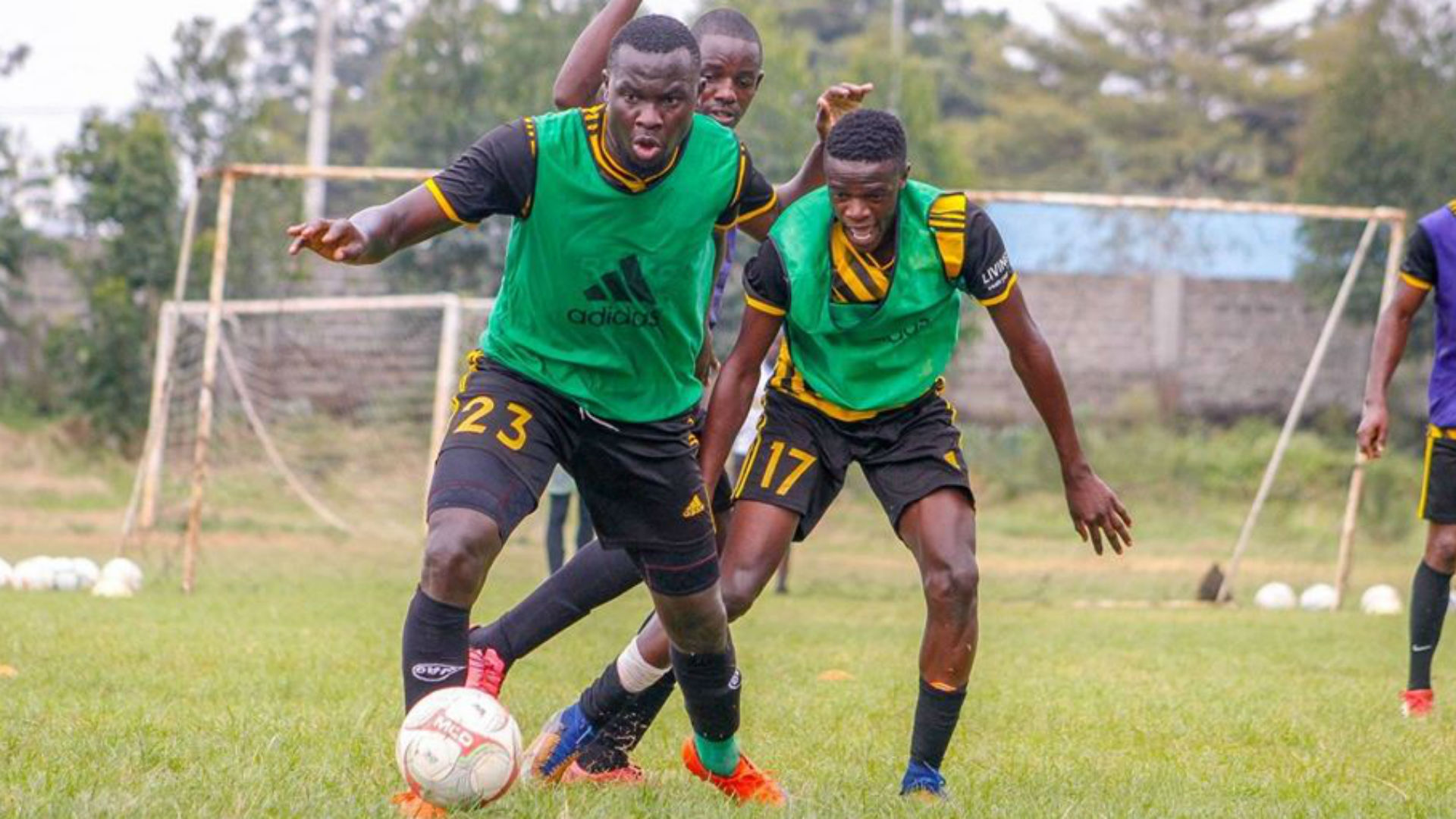 Another session for Okoth this time with Sofapaka FC.
Those NSL teams. Those Division One teams. Those County league teams. Just do it there, when you are good you'll surely make the grade in those big clubs when the time is right.
I might have played for some of the biggest clubs in the country but that doesn't mean I didn't fail. I remember being invited for trials by Tanzania side African Lyon when they were still a big team. I went there for a month but failed. I had to return home with the humiliation. Dusted myself, picked up and continued.
Having played for such teams and the experiences like those of my unsuccessful trial period away from home, I felt I could be the difference in addressing some of the issues I faced. When we are going to urge young players to start with the smallest of teams then we have to ensure that they are going to represent proper teams which are in tandem with our football grid. I'd want to see coaches from the national team attend the Division One games regularly.
I'd want to see a Division One team make it to the later stages of the Shield Cup when they meet the 'big boys'. Professionalism for any level definitely enhances competition. And that's why I would want to be involved in football management later in my life. There is a lot of talent in this country, but a lot is lost because the teams they are in are not run in a professional way.
When you look at Sofapaka, a team that gave me so much, a lot of decisions are made by a lean management team. That cant be said of Gor Mahia. You'll always find some disgruntled voices in clubs like Gor because those are more of community clubs and they'll always be on the headline. While it's not easy to run a club like Gor or AFC leopards, I believe with proper structures and proper management, they can be the best in the continent. When you have a big team in the continent as a reference, it makes it easier for other 'small teams' to be recognized. So that spark is needed.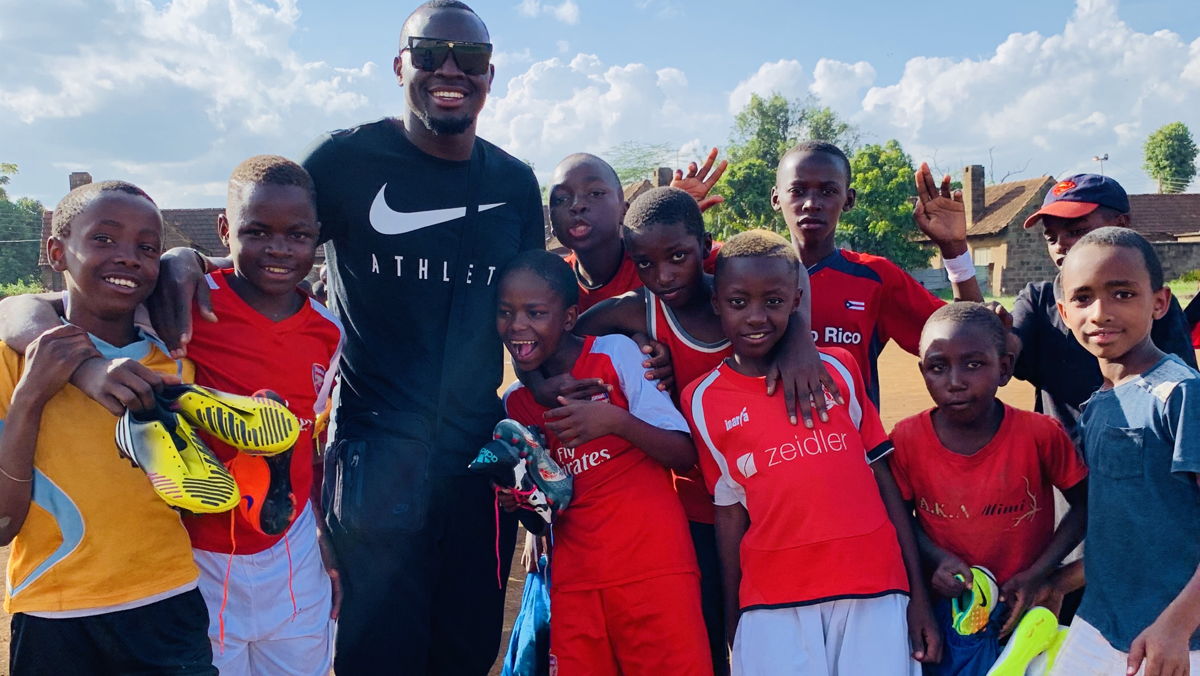 Okoth with his kids at RO Sports.
These are some of the reasons I have founded the Road to Goals Initiative. RO Sports Academy is just part of the initiative. I want kids to get the needed opportunities not just in football but in their areas of specialization. We want everything under one roof. We want to take these kids to school. We want them to love whatever they are doing away from football too. When we can have these young kids until they are 18 then they'll be having a clear picture of what they want to do and that's what we want to support.
I want to coach too. I want to go back to school to study Sport management. I will be starting my CAF Coaching license too soon. I want to explore new things. Own a club. Run business. Be comfortable and be a good example for those who have always doubted abilities. Before you seek for support from anyone, you have to support yourself first.
Narration by Ronald Okoth